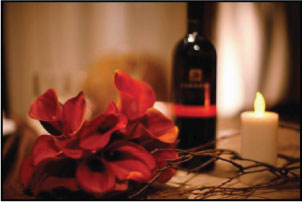 Catering And Bar Service
Catering for your event must be done by one of the caterers from our approved caterer list. Please contact them directly for pricing and availability.
You are permitted to bring in your own alcohol for your event. The caterer that you choose will be responsible for staffing and securing the bar. Private bartenders are not permitted.
A special occasion liquor license must be obtained by the event holder and submitted to the booking coordinator at least one day prior to the event. It is illegal to serve alcohol on the premises without this license. Further information may be obtained by calling 1-866-209-2111.
http://www.bcliquorstores.com/files/SpecialOccasionLicences_BrochureLoRes.pdf
Rental Fees
Please contact us directly for our current pricing schedule. The rental fee includes the use of our tables and chairs, large outdoor patio, and podium with microphone.
Please note: Rental prices do not include food, beverage, music, SOCAN fee, bride's room, coat check, parking or applicable taxes. Prices are subject to change without notice - only when a contract is signed are the policies confirmed.
AMENITIES
For additional information on the following items, please view our amenities list
Parking
Music/DJ
Gelato Bar Service
Bride's Room / Private Room
Coat Check